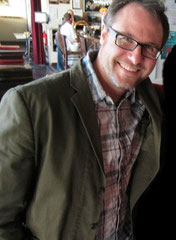 What we do: NTech is an IT company serving the Denver/San Diego Metro and surrounding areas supporting small to medium sized businesses.  We install servers, workstations, routers, switches, VPN's, firewalls, printers, dental hardware and software, telephone equipment, cabling, and much more. We offer onsite tech support and remote support over the internet.  We support dental offices, other medical practices, private schools,  law offices, construction companies, churches, residential clients, and many more.
History:  NTech was first conceived in 2005 after Matt Nelms graduated with a degree in Computer Science. He first started working with home users and small businesses. He then landed a few, small part time contracts with Lockheed Martin and Ford Motor company installing servers and backup solutions. Matt moved to Denver in 2008 where he then moved more into the dental arena, and have been working with dentists ever since.
Experience:  Cisco, Netgear, Linksys, Windows Server and Workstation OS, Active Directory, Sonic Wall, VPN, Wireless, Linux, IIS Web and FTP solutions.  Dentrix/Dexis, Carestream, Kodak, Eaglesoft, Softdent, Practice Works, Acclaim, Claris, Suni, Apteryx, Open Dental, Practice Web, OMS, Kodak Dental Imaging, Kodak Ortho Imaging, VixWin, BlueNote, Gendex, Dolphin.    See our Testimonials page.
Bio: Thank you for checking out our website.  My name is Matthew Nelms, and I am the owner of NTech.  A little about me - In my free time I like to camp, snowboard, travel, play music, and study up on techie stuff.  Before going into the Tech field I was a musician. I managed a music store, taught private guitar lessons, and led worship at my church. I am still actively involved in the music ministry.